ABOUT US

In 1998 Finadvice was founded as an independent consultancy with focus on Mergers& Acquisitions (M&A) in Adliswil/Switzerland. Since then, we advise and support utility companies across Europe with investment decisions. Valuations and economical calculations are our daily business.
We are 100% management owned and free of interest conflicts. We accompany most of our clients since the foundation of the company. Our employees have about 300 men years' experience with M&A-projects.
Due to our long term experience we are capable of identifying and analysing the key value driver in our markets. We are precise and integrate easily into client teams. Interdisciplinary teams are our base to evaluate the industry specifics drivers.
M&A Utilities
The utility industry is our "dearest child". We have extensive experience in transactions with regard to all activities and value added stages in the utility sector and in many countries.

asd
Management Consulting
Our in-depth knowledge of the utility industry allows us to go at our consultancy work deeper into detail and also provide plausible assumptions into question to identify hidden risks and optimization potential.asd

Corporate Finance
Our services in the area of corporate finance include the search for an optimal financing for infrastructure and project development as well as the securing of services through bank guarantees.asd
Medium-sized Companies
We offer our M&A services also for small & medium sized companies. In several countries we have partners that we work regular together on joint projects, especially cross border transactions.

CLIENTS
Our clients are well-known companies in the fields of electricity, gas, heat and water supply, as well as technology companies and institutional investors and investors of the "Energiewende". We help them not only to adapt to the ongoing changes, but also to actively shape, learn and continue to develop in the changing environments.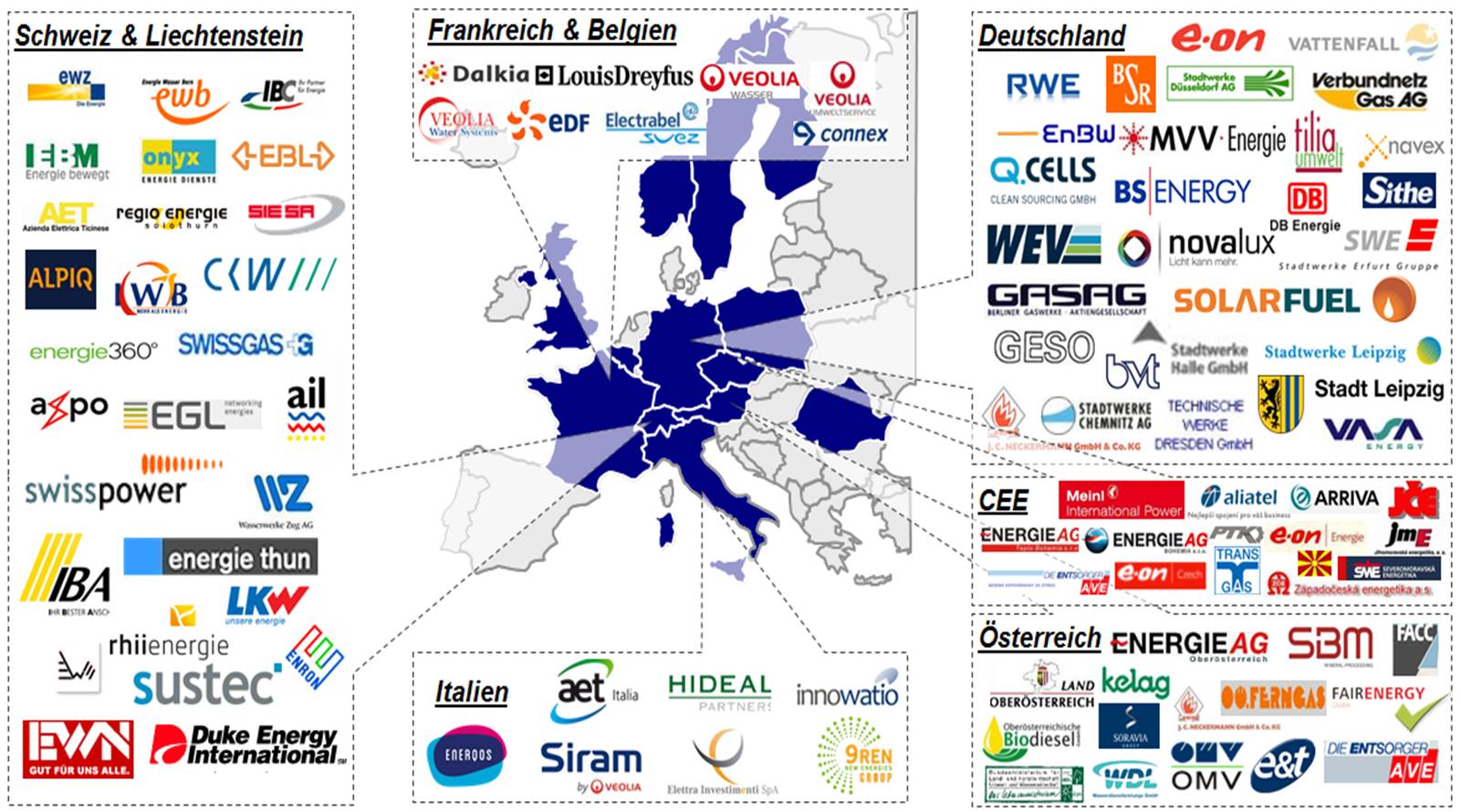 Total amount of projects…
…thereof successfully completed project.
Total transaction volume in MW…
…thereof successfully completed in MW.
Total transaction volume in MEUR...
...thereof successful completed in MEUR.
Transaction of renewable energy projects in MW…
…thereof successfully completed in MW.
Total transaction volume in TWh…
…thereof successfully completed in TWh.
Total grid transaction in km…
…thereof successfully completed in km.
SUCCESSFUL PROJECTS
The overview shows only successfully concluded transactions. Our role was not publicly disclosed in several further transactions. Colour legends: Grey: grid and regulated infrastructure, Green: renewables, Blue: other business
The BAA has almost 12.000 enrolled members among the alumni of the Bocconi University and Business School in Milan, which has offered since 1902, as the first university in Italy, economics and management majors to its students. Nowadays, the Bocconi University offers...
Join top-level renewable energy infrastructure fund managers and industry strategists to examine the energy landscape and opportunities it provides. Despite uncertain market conditions and concerns over government policies, deal-making in the renewable energy area is...
Just click on Renewables Day 2017 - Presentation to download the document directly.